Even facing down a decade behind bars on an inhospitable alien world, Keira Wescott is still able to hold her head high. But pride and prison don't mix, and soon enough, others who want to break her rear their heads.
As an enormous, clingy alien takes a keen interest in Keira, the colony is besieged by native creatures. When it's partially destroyed, can she really take a chance and escape with his help?
The planet might be cold, but Ylur's bed is warm enough for both of them. Can she possibly survive the dangers and intrigue of the ice planet, or will the tribal beasts of the frozen wastes break her?
Buy it now on Kindle or read it FREE with Kindle Unlimited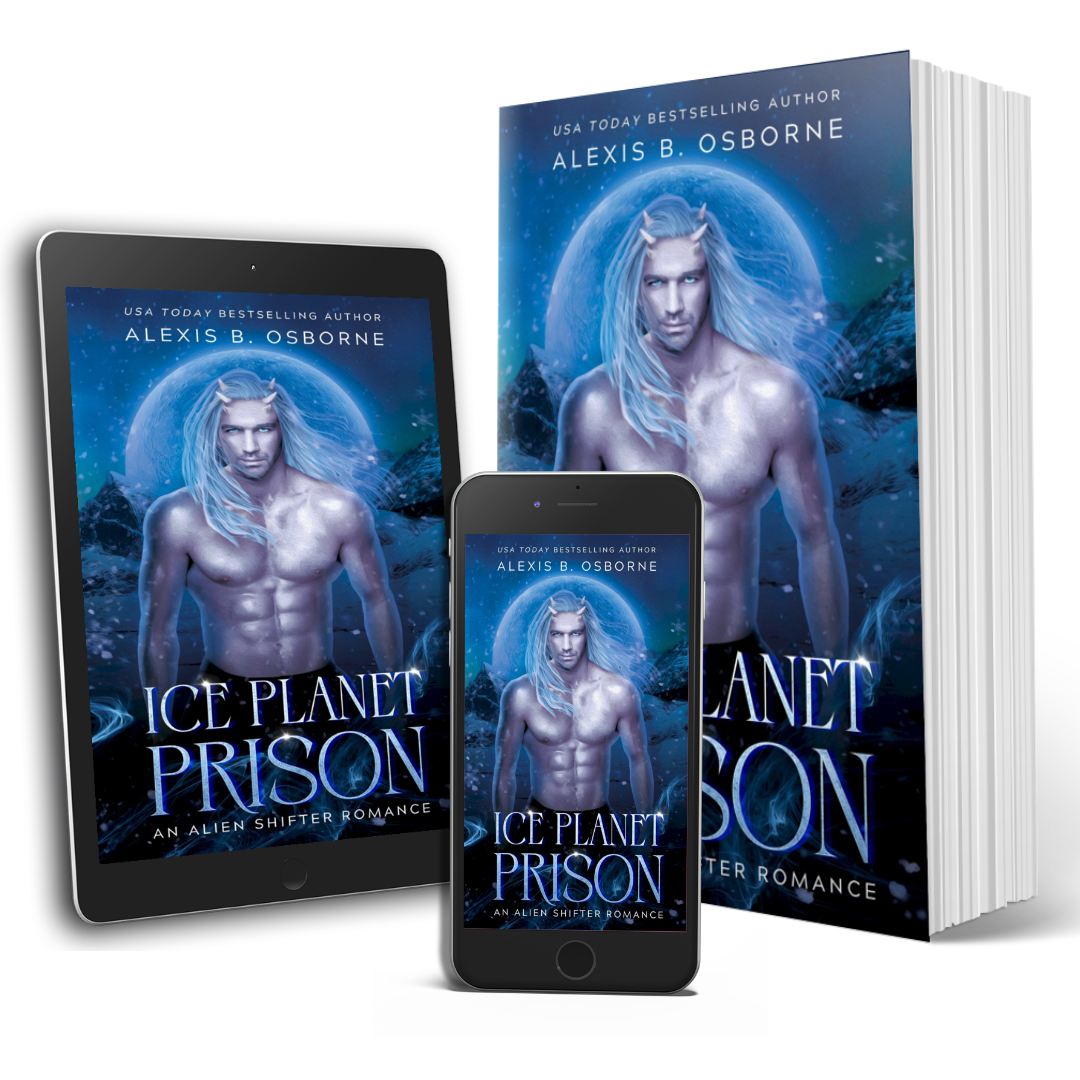 Alexis B. Osborne is a USA Today, Wall Street Journal, and international bestselling author. She lives in New York with her wife and step-son and a small horde of furry beings. She began her love affair with books at an early age, and began writing for fun in middle school. She fell in insta-love with the strange and unusual at an early age. When she's not reading or writing she can be found painting and making subversive cross-stitch. Her favorite fairy tale will always be Beauty and the Beast. Alexis loves all things fantastical, alien, and weird. She will never forget the gorgeous glory that was the late, great David Bowie.
Omega Rescued

"This book fogged up my Kindle screen and made me blush a few times. Vividly spicy, imaginative, and jaw-dropping."
An ARC Reviewer

Engineering Fate

"I just finished reading this last night and It. Was. Fantastic. […] The entire thing gave me (smutty) Anne McCaffrey vibes, so if you think this is what you need in your life, run toward it! I thought it was stellar!"
Ruby Dixon

Ice Planet Prison

"At this point I would say I'm fairly certain this author cannot write a bad book. I loved the story and the lack of extra drama."
An ARC Reviewer

Join the 'verse on Facebook to receive new release alerts, teasers, cover reveals, chapter sneak peaks, parties, sales and giveaways, and bonus content!
Sign up for THE newsletter
Never miss an update when you sign up for Alexis B. Osborne's Mailing List to receive New Release Alerts, Teasers, and Bonus Content. Sign up today to receive Omega Swipes Right completely FREE!
Alexis B. Osborne Sci-Fi Alien Monster Omegaverse Romance Author